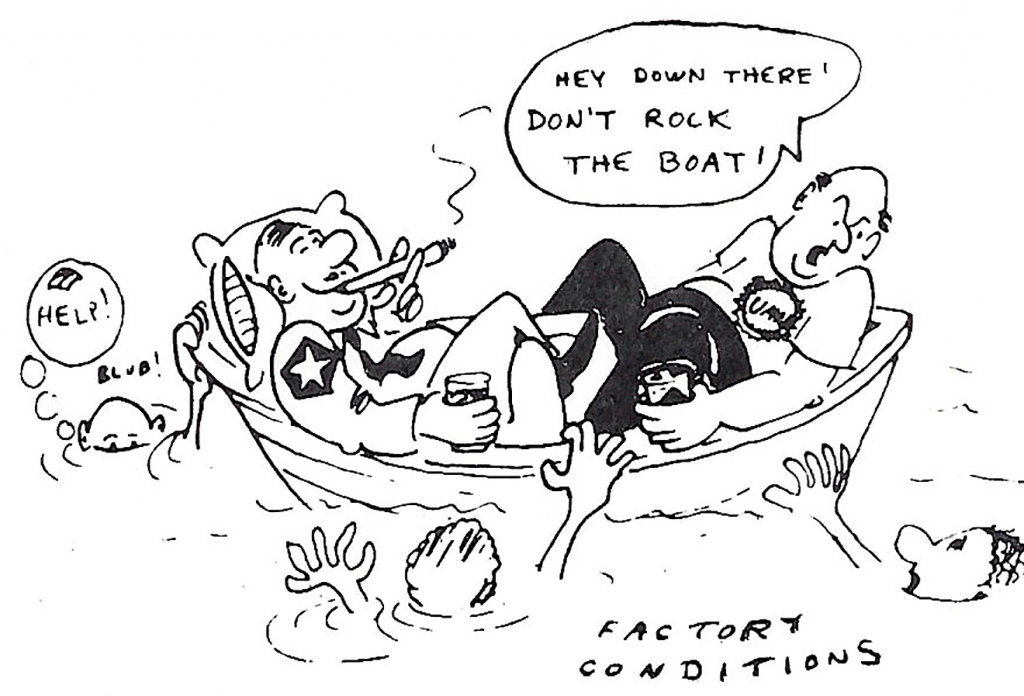 MY ROOTS WERE in Texas but war and the New Deal took the family from Dallas to Washington, D.C. where I grew up as a liberal Democrat. My first political experience was getting punched in the nose for wearing a Truman button.
Our family was middle of the white middle class. High school sports were segregated until my last two years of high school, 1955-57. In 1960, Berkeley attracted me as an inexpensive place to get a doctorate in philosophy and pursue a teaching career.
I joined the Independent Socialist Club (ISC, founded 1964) in Berkeley in February, 1966. The Free Speech Movement (FSM) in 1964 radicalized me and got me into unionism as a founder of the first teaching assistants union, Local 1570 of the AFT.
Continue reading

"A Radical's Industrial Experience"